Filme und Fernsehsendungen waren in der Spielautomatenindustrie schon immer sehr beliebt. Alterslose Klassiker wie Scarface, Der Pate und Rambo u.a. wurden in Form von Online-Slots verewigt, genau wie viele Sci-Fi- und Comic-Filme.
Jeder möchte seine Lieblingsfilmstars und -figuren auf den Rollen sehen. Moderne Spielautomaten mit Filmthemen beinhalten Bonusrunden, die Szenen aus den Filmen selbst nachstellen und so ein authentisches Erlebnis bieten. Es ist auch hilfreich, dass die meisten Spielautomaten von großen Filmstudios hergestellt werden, die die finanzielle Macht haben, für die Filmlizenzen zu bieten.
Übrigens unser liebstes Spielautomaten Casino ist LeoVegas. Dort findest du die besten Spielautomaten mit Kino- und TV Thema und der RTP wird bei jedem Spiel transparent angezeigt. Klicke hier um beim Marktführer durchzustarten!
Schlüpfen Sie in die Schuhe Ihrer Lieblingscharaktere
Von Comic-inspirierten Filmen bis hin zu den größten Hollywood-Geschichten aller Zeiten – Filme und Fernsehsendungen sind die Grundlage für einige der größten Hits der Branche. Wie bereits erwähnt, kommen die meisten dieser Slots von führenden Anbietern der Branche und bieten himmelhohe Preise und einen soliden RTP.
Wie Sie aus den untenstehenden Listen ersehen können, kommen die beliebtesten und am höchsten bezahlten Spielautomaten mit Filmthemen von großen Anbietern. Microgaming und NetEnt scheinen bei diesem Thema am aktivsten zu sein und schaffen Spielautomaten, die auf den beliebtesten Hollywood-Streifen und TV-Shows basieren. Unter den am höchsten bezahlten Spielautomaten mit Filmthemen steht 1×2-Gaming ganz oben auf der Liste. Einige der Slots des Studios liegen weit über der 97%-Marke. Selbst wenn die Slots also nicht so beliebt sind wie beispielsweise Jumanji, sind sie Ihre Zeit trotzdem wert.
Mehrere iSoftBet-Titel finden sich auf der Liste der am höchsten bezahlten Spielautomaten mit Filmthemen. Wenn Sie bereit sind, viel zu wetten und viel zu gewinnen, sind diese Spielautomaten eine perfekte Wahl.
Auszahlungen über Popularität
Wenn es um RTP geht, zahlt es sich aus, Auszahlungen der Popularität vorzuziehen. Nur weil ein Spielautomat beliebt ist, heißt das noch lange nicht, dass er gut bezahlt wird. Der Gladiator-Jackpot verspricht einen Jackpot, aber sein RTP liegt weit unter dem Branchendurchschnitt – er beträgt nur 91,46%.
Auf der anderen Seite haben Sie mehr Glück, wenn Sie ein paar Gewinndrehungen bei Spielautomaten mit hohem RTP wie Rambo von iSoftBet erzielen.
Liste der beliebtesten Spielautomaten mit Film-Thema
Charlie Chance von Play'n Go, RTP: 94,79% – Der populäre Slot von Play'n Go basiert vielleicht nicht auf einem bestimmten Film, aber er ist sicherlich von Hollywoods künstlerischem Stil der 1930er Jahre inspiriert. Mit einem Hauptpreis im Wert des 6.666-fachen Ihres Einsatzes ist er ein oder zwei Drehungen wert.
Narcos von NetEnt, RTP: 96,23% – Plata o plomo? Die Antwort auf diese Frage erhalten Sie in NetEnt's Hit-Slot Narcos, der auf der beliebten Fernsehserie Narcos basiert.
Game of Thrones 15 Lines von Microgaming, RTP: 96,4% – suchen Sie sich ein Haus aus und versuchen Sie, den Eisernen Thron in Microgamings Sofortklassiker für sich zu beanspruchen.
Bridesmaids von Microgaming, RTP: 96,71% – lösen Sie die Freundschafts-Freispiele aus oder spielen Sie den Boutique-Bonus und gleichen Sie die Brautjungfern ab, um atemberaubende Preise in Microgamings Hit-Spielautomat zu gewinnen.
Gladiator-Jackpot von Playtech, 91,46% – werden Sie zum König der Arena und gewinnen Sie einen Jackpot in Playtechs gebrandmarktem Gladiator-Automaten.
Jumanji von NetEnt, RTP: 96,38% – reisen Sie in die wilde Welt von Jumanji und gewinnen Sie atemberaubende Bargeldpreise in einem der beliebtesten Markenspielautomaten von NetEnt.
Game of Thrones 243 Ways to Win von Microgaming, RTP: 96,4% – gewinnen Sie auf 243 verschiedene Arten und beanspruchen Sie den Eisernen Thron in einem weiteren Video-Slot von GoT Microgaming.
Jurassic World von Microgaming, RTP: 95,45% – Erleben Sie die Action aus dem Kinohit von 2020 noch einmal und helfen Sie in Microgamings Jurassic World, die Insel zu retten.
Rambo von StakeLogic, RTP: 94,51% – Helfen Sie Rambo dabei, die Bösewichte zu besiegen und gewinnen Sie eine Belohnung, die mehr als das 7.100-fache Ihres Einsatzes in StakeLogics populärem Spielautomaten mit Filmthema beträgt.
Expendables Megaways von StakeLogic, RTP: 96,02% – schließen Sie sich der Expendables-Gang an und gewinnen Sie Megapreise an StakeLogics populärem Spielautomaten.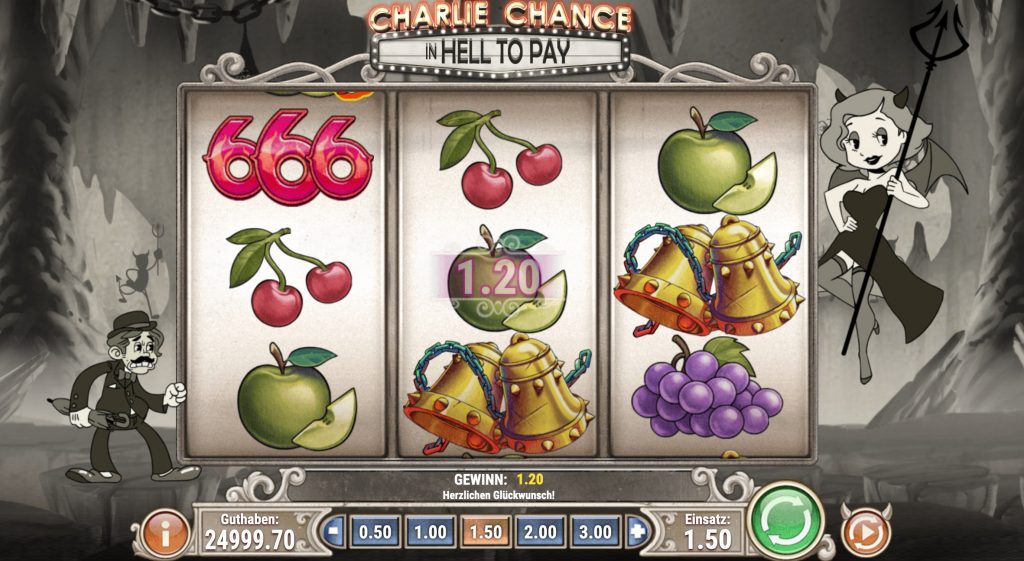 Liste der am höchsten RTP Spielautomaten mit Filmthema
Downtown von 1×2 Gaming, RTP: 97,7% – gewinnen Sie erstaunliche Preise in 1×2 Gaming's offensichtlicher Hommage an Sin City.
Dark Thirst von 1×2 Gaming, RTP: 97,32% – Horrorfans werden bei 1×2 Gaming in der mit Vampirfilmen thematisierten Online-Spielautomatik von 1×2 Gaming ihren Spaß haben.
Beverley Hills 90210 von iSoftBet, RTP: 97,09% – gewinnen Sie auf 243 verschiedene Arten und knacken Sie einen 2.500-fachen Jackpot in Beverly Hills 90210 von iSoftBet.
Rambo von iSoftBet, RTP: 97,02% – helfen Sie dem in Schwierigkeiten geratenen Vietnam-Veteranen, sein Leben im explosiven Spielautomaten von iSoftBet wiederzubekommen.
The Dark Knight von Microgaming, RTP: 97% – warum so ernst? Viel Spaß bei Microgaming's hochbezahltem Spielautomaten, der auf dem Christopher Nolan-Klassiker basiert.
Platoon von iSoftBet, RTP: 96,96% – genießen Sie die erschütternde Atmosphäre in iSoftBet's Hit basierend auf dem Film von 1986 mit Charlie Sheen in der Hauptrolle.
Scarface von NetEnt, RTP: 96,8% – treten Sie in die Fußstapfen von Tony Montana und begrüßen Sie einen nicht ganz so kleinen Freund eines Jackpots im Wert von 10.000 Münzen.
Bridesmaids von Microgaming, RTP: 96,71% – schließen Sie sich den Brautjungfern an und machen Sie den Brautjungfern in Microgamings Aufnahme des Knüller-Hitstreifens die Hölle heiß.
King Kong Fury von NextGen, RTP: 96,703% – spüren Sie die Wut des mächtigen Kong in NextGen's riesigem affengroßen Spielautomaten.
Jurassic Park von Microgaming, RTP: 96,67% – reisen Sie zurück ins Jahr 1994 und versuchen Sie, den ersten Jurassic Park in Microgamings hochbezahltem Online-Spielautomaten zu retten.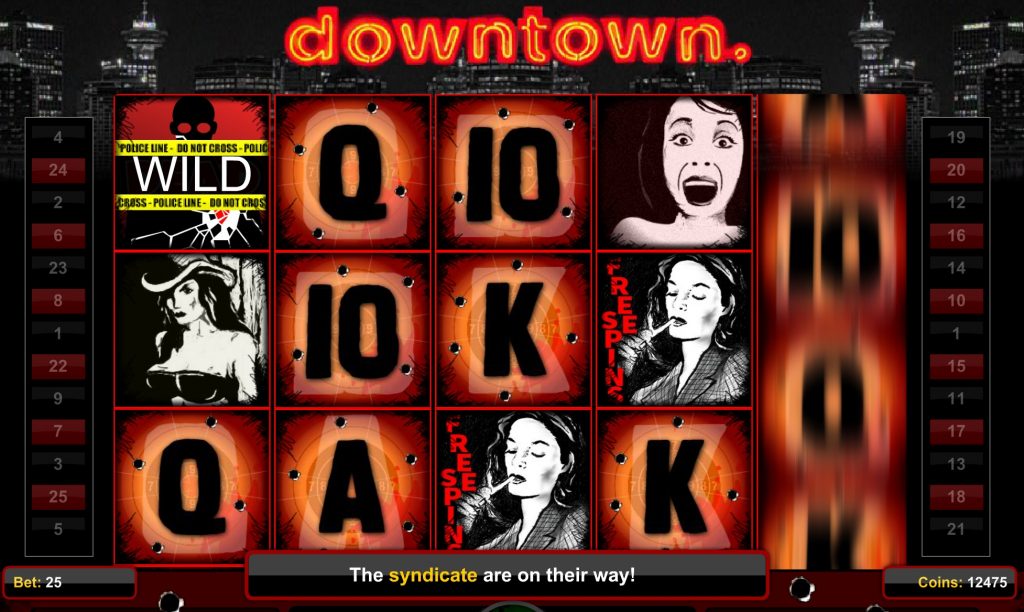 Fazit
Wie Sie sehen können, werden die beliebtesten und am höchsten bezahlten Spielautomaten mit Filmthemen von den größten Spielstudios geschaffen und bieten ziemlich beeindruckende Preise. Viele dieser Spielautomaten sind mit einem Jackpot ausgestattet, wie z.B. Scarface, während einige von ihnen, wie Expendables, mit der Megaways-Engine ausgestattet sind, die Megapreise verspricht.
Filmfreunde können sich an einer atemberaubenden Auswahl an Spielautomaten mit Filmthemen erfreuen, die von erfolgreichen Comic-Filmen bis hin zu Komödien und darüber hinaus reichen. Wenn Sie uns fragen, sind die großen Geschütze wie The Dark Knight von Microgaming mit einem RTP von 97% oder Rambo von iSoftBet (97,02%) sicherlich einen Versuch wert.