Return to Player percentages or RTPs are important when it comes to making money over time with online slots. While a lot of people play these games purely for the enjoyment aspect of them, others like to make some decent cash while doing so.
The higher the RTP value is, the greater the chance of you winning will be. This value balances out the short term variance to give you an independently measured assessment of the RTP over the long run.
Therefore common sense dictates that you want to play games that have the highest RTP as possible. Obviously no game is going to have a RTP of 100% or else the house will not have an edge.
Any RTP higher than 98.5% is pretty unbelievable whereas the 98% range is superb. Anything around 94-95% is generally acceptable.
Therefore you should be more than happy with the couple of dozen slots that have an RTP of 98% as that is really the best that you can possibly expect to get or else the casinos will be bankrupt within days of launching a close to 100% RTP game.
Ranking of Playtech slots with the highest RTP
| | |
| --- | --- |
| Ocean Princess | 99,07 % |
| Ugga Bugga | 99,07 % |
| Tropic Reels | 98,95 % |
| Triple Profits | 98,72 % |
| Golden Tour | 97,71 % |
| Alien Hunter | 97,69 % |
| Jungle Boogie | 97,40 % |
| Sultan's Fortune | 97,26 % |
| Desert Treasure | 97,10 % |
| A Night Out | 97,06 % |
| Captain's Treasure | 97,06 % |
| Football Rules | 97,06 % |
| Halloween Fortune | 97,96 % |
| Highway Kings | 97,06 % |
| Gaelic Luck | 97,06 % |
| Wheels N'Reels | 97,06 % |
| Easter Surprise | 97,05 % |
| Santa Surprise | 97,05 % |
| Age of Egypt | 97,05 % |
| Spud O'Reillys Crops of Golf | 97,05 % |
Analysis of Playtech Slot RTPs
Playtech is one of the oldest slot manufacturers in the world and is known for offering high RTPs. The question you always have to ask yourself is: what quality do you get for a high RTP? And this question cannot be answered unequivocally. The advantages of some players are too different.
In any case, there are four slots with extremely high RTP from 98.72 to 99.07%. These four slots aren't necessarily up to date and you can't expect too much in terms of free spins, bonus rounds, effects, etc. Nevertheless they can be absolutely sufficient for many players and the high RTP compensates a lot.
Apart from that there are dozens of Playtech slots with 97%+ RTP which is very decent. And here the selection is top in any case. One problem that Playtech has in my opinion is the fact that new and really innovative slots are missing. The RTP is of secondary importance. However, those who can make friends with these slots will have a very large selection of slots with very high RTP.
High Paying Playtech slots – with 97% and more RTP
There are a total of 25 different Playtech slots that fit into this category and they are:
Tropic Reels, Triple Profits, Golden Tour, Alien Hunter, Jungle Boogie, Sultans Fortune, Neptune's Kingdom, Funky Monkey, A Night Out, Captains Treasure, Football Rules, Halloween Fortune, Highway Kings, Lotto Madness, Soccer Fans, Touchdown Slots, Desert Treasure, Easter Surprise, Reel Classic 5, Santa Surprise, Nian Nian You Yu, Dr Lovemore, Sinbad's Golden Voyage, Skazka, Wall street 5 Reel
Here is a closer look at one of the more popular of these options:
Lotto Madness – RTP: 97.06%
Lotto Madness is a slot that has captured the attention of players on both mobile and desktop versions despite the two different versions being slightly different.
The return to player value is slightly higher on the online version compared to the mobile, being 97.06% versus 96.16%, something which can make a significant difference to your experience over time.
The lotto theme is one that has become a bit jaded over time with it being used for many years so you may enjoy some more creative games that Playtech has to offer, but if you are a high roller and like more traditional forms of gameplay, this is the choice for you.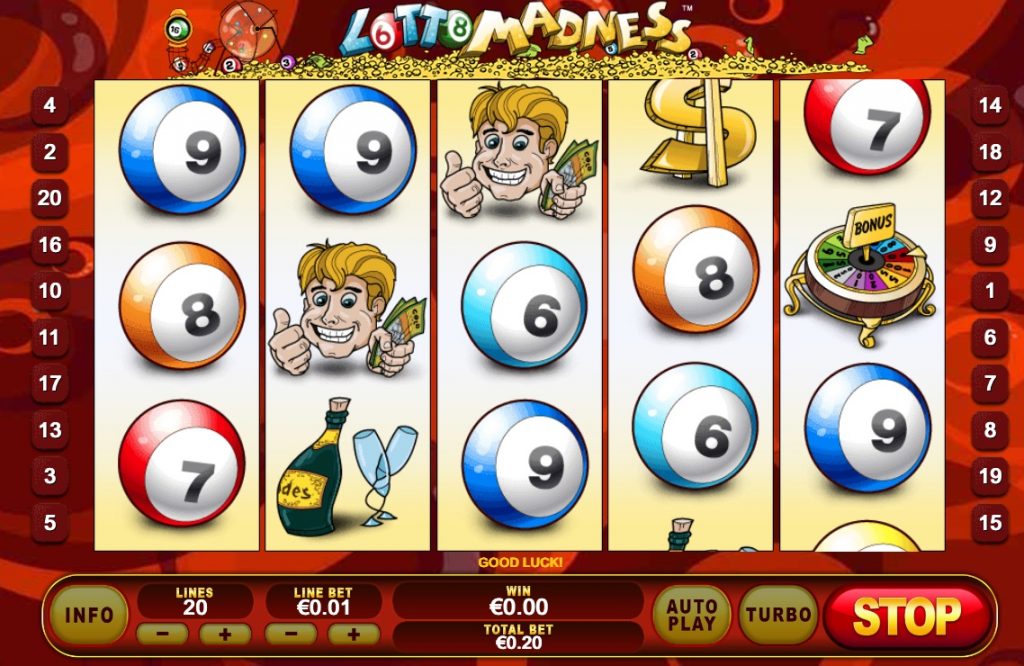 Tropic Reels – RTP: 94.9%
This is another traditional sort of game and new and experienced players alike will enjoy it. You do not get to take advantage of many bonus games but there are wild symbol bonuses on offer.
You have the potential to win large sums of cash without outlaying much risk so it is a win-win in that's sense. While it doesn't heavily focus on features, it is a classic game that ticks most of the right boxes.
Ocean Princess – RTP: 96.74%
Ocean Princess is another high-payout Playtech slot which also features 3 reels and 5 paylines. As suggested by the game's title, Ocean Princess features all sorts of marine and aquatic creatures and sea-related symbols set in a colorful, underwater world. When it comes to the game's bonuses, players can benefit from valuable wild symbols and create more generous winning combinations. Moreover, landing three wild symbols on a payline bring up to 1,000 coins which is definitely extremely rewarding for a 3-reeled slot.
Jungle Boogie – RTP: 97.4%
With the Jungle Boogie game powered by Playtech, players can explore some natural wonders from the coziness of their homes. While the Jungle Boogie slot is one of the simplest slot games around, it does not fail when it comes to delivering impressive winnings. The game is packed with 3 reels and animal-themed symbols which deliver winnings between 2 and up to 4,000 coins players can expect for landing three tiger symbols on a payline.
Desert Treasure (2) – RTP: 97.1%
Playtech doubtlessly did an impressive job with its Desert Treasure slot. As suggested by the game's name, all actions take place in a remote, harsh desert which may seem like a harsh place, but hides loads of treasures and riches. The game features 5 reels and 20 paylines with awesome bonuses players can take advantage of. The game also allows players to enable its Dollar Ball Jackpot so that they take a shot at winning an impressive progressive jackpot. Apart from this, there is an interesting mini bonus game and plenty of free spins.
Age of the Gods – RTP: 95.02%
The Age of the Gods slot with its great theme and epic winnings is one of the most popular Playtech releases. The game was released in 2016. While its RTP of 95.02% is not the most favorable within the developer's rich slots library, the game does not fail to impress when it comes to its bonuses.
It features 5 reels and 20 paylines with medium volatility spinning actions. Inspired by impressive Greek mythologies and stories, the game delivers a great collection of bonuses to explore in addition to offering four progressive jackpots. Speaking of its bonuses, players get to benefit from its wilds and scatters that trigger its Free Spins bonus. In addition, its Free Spins bonuses come packed with great winning multipliers while wilds appear on every single free spin.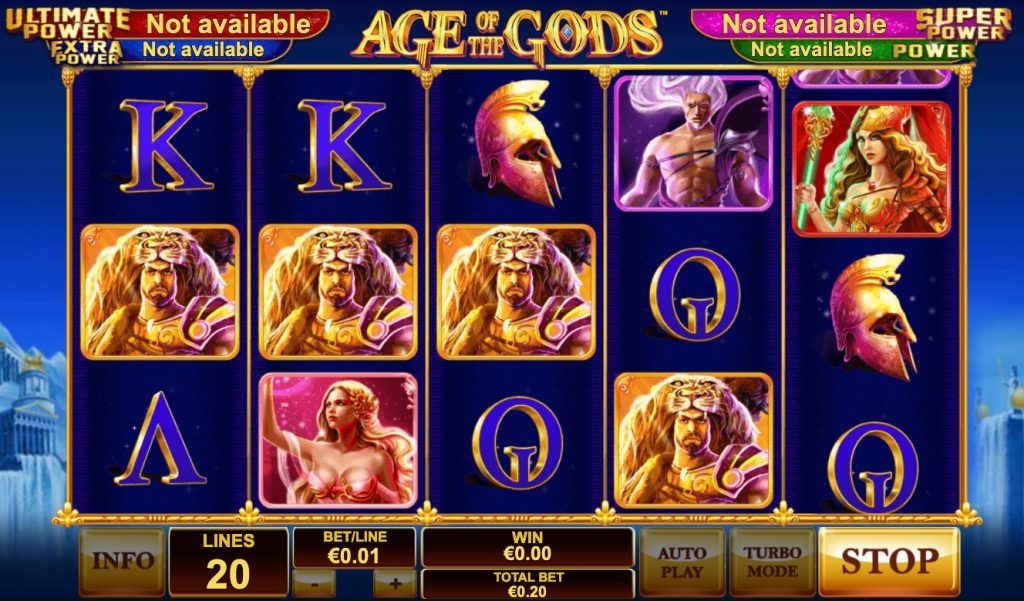 Gaelic Luck – RTP: 97.06%
With an impressive RTP 97.06% which is significantly above the industry's average, the Gaelic Luck slot is one of the most rewarding Playtech slot games. It comes packed with 5 reels and 20 paylines while the stunning Ireland hills form the game's backdrop. On the reels, players come across all sorts of Irish-themed symbols which deliver great winnings.
The game does not fail to impress when it comes to its bonuses as it features a Free Spins bonus that players trigger with scatters as well as great winning multipliers and a Bonus Game for more generous winnings. With its Free Spins bonus, players can scoop up to 40 free spins while the game's winning multipliers go up to 10x players' stake.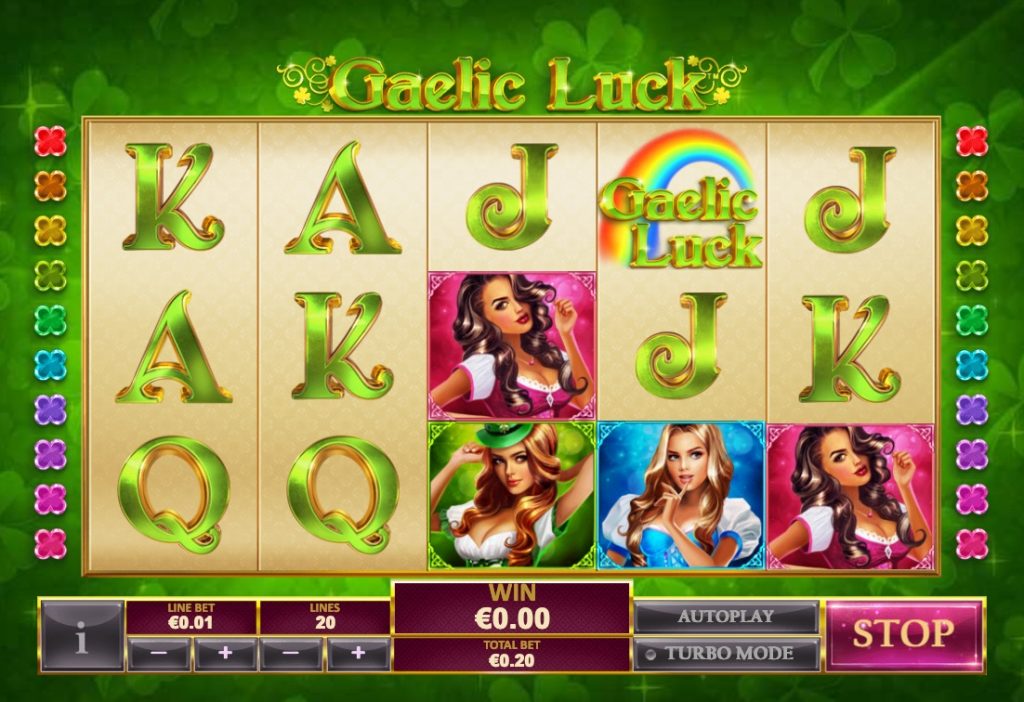 Best Online Casinos with Playtech Slots
VideoSlots Casino
An excellent slot online casino with thousands of games, VideoSlots casino is great for new players and high rollers as well. It offers plenty of bonuses and promotions along with games from the industry's top providers including Playtech.
You can play all the latest and greatest titles from the developer. Some of those worthy of mention are the powerful Buffalo Blitz, the great Panther Pays, and all the instalments in the Age of the Gods series.
SlotsMillion Casino
A slot-centric casino with plenty of great promotions, SlotsMillions offers thousands of slots from the industry best providers for free or real money. Playtech is on the list of options in the casino. You can play the studio's classic and enjoy its newest slots as well.
From Buffalo Blitz and Book of Kings to branded titles such as Batman Begins, Playtech's full library is on display at SlotsMillion casino.
Party Casino
A fun casino that will delight partygoers, Party casino brings entertainment to your screen with thousands of slots. Playtech is one the list of developers that powers the casino's library, with all the studio's major hits on offer.
You can spin all the Age of the Gods slots for free or give them a try for cash. If you're lucky, Playtech's high-paying online slot machines can make you a very rich person.
FAQ about Playtech Slot RTPs
What are the Playtech slots with the highest RTP?
Ocen Princess, Ugga Bugga, Tropic Reels, Triple Profits, Golden Tour, Alien Hunter, Jungle Boogie. You can see the full list here at ProfessorSlot.
Are Playtech Slots RTPs really that high?
There are slot machines with RTPs of over 99% (Ocean Princess and Ugga Bugga). However, this RTP cannot be reached at every spin, but only theoretically if the conditions are right. So you can't say that Playtech is particularly lucrative here. However, there are a lot of slots from Playtech and many of them have over 97% RTP – and that anytime.
In which casino should you play Playtech slots?
Playtech can now be played in any good slot machine casino. In the past, Playtech was practically exclusive to certain casinos. However, this is no longer the case today. Playtech Slots is best played in a casino like VideoSlots or LeoVegas.
Which RTPs have the most popular Playtech slots?
#1 Buffalo Blitz – 95.96%
#2 Shields of Rome – 95.2%
#3 Epic Ape – 95.96%
#4 Age of the Gods – 95.02%
#5 Gaelic Luck – 97.06%
#6 Big Shots – 96.1%
#7 Age of the Gods King of Olympus – 94.99%
#8 Gladiator Jackpot – 91.46%
How are the RTPs of the Playtech slots to be rated?
If you only look at the most popular Playtech slots, you have to be clear that the RTPs aren't really good. There are a few slot machines that do really badly and are in the 95% range. That's not up to date anymore. Gaelic Luck is an exception with 97%.
What is RTP?
Return to Player (RTP) is the percentage of wagers returned to players as prize winnings and it is the most common measure of game volatility. If you are new to the concept of Return to Player, it is important to know that it does not mean that a player has won everything that he/she wagers. Also, it is important to note that RTP does not take into consideration variance in the game or other factors. For example, a casino with a high RTP may have a lower volatility number than a casino that has a lower volatility number. The higher the volatility number, the more volatile the game is.
Understanding RTP
RTP is calculated by dividing the total amount wagered by the total amount returned to players by each player by each player for each round of play. The total amount wagered for a round equals the sum of all wagered amounts divided by the total amount returned to players for each round of play. There are no cases in which a player would see a win, but a loss. The sum total of all wagered amounts divided by the total amount returned to players is the total amount wagered. The total amount wagered does not include any wagers not shown on the table below. The amount shown is the sum of the wagered amounts multiplied by the total amount wagered. Return to Player is then calculated by dividing the sum of all wagered amounts by the total amount wagered for each round of play. The sum of all wagered amounts divided by the total amount wagered for each round of play is the RTP. A slot with a 100% Return to Player would have an RTP of 100%. In this example, each round of play, the player would receive exactly 100% of the wagers. Therefore, the RTP would be 100%. The round of play is considered to be on average, 5% long. Because the sum total of all wagered amounts divided by the total amount wagered is equal to 100%, this means that the game has a theoretical RTP of 95%. The theoretical RTP can change depending on many factors, including what the casino does in calculating the statistics for the round of play.