Funfair is definitely a provider that can be described as innovative. The concept is simple: you rely 100% on blockchain technology. There is an own crypto currency called FUN which you can buy everywhere, e.g. at crypto marketplaces like Bittrex. This FUN can then be deposited in all Funfair Casinos.
Funfair is not a central casino but licenser so to speak. All games are developed by Funfair itself and casinos like KingTiger.io can provide the games. It is also important to mention that all games are "provably fair". This means that you can always view the individual payouts and check the random number generator. There is an official statistic that shows the actual RTPs of each game. No other casino offers such transparency as Funfair and therefore it is definitely an option for all players who want it to be fair.
How good are the slot machines from Funfair?
To be honest, amazingly good. Basically no two games are alike and it is hard to see a signature behind it. In other words: most slot machines from the same manufacturer are similar in some way. Funfair has been developing slot machines for a few years now, but has only released a dozen or so to date. This clearly indicates that the focus is only on quality and not on quantity. If the word gets around about the provably fair topic and players prefer to bet on slot machines that won't cheat them, Funfair will be in a good starting position.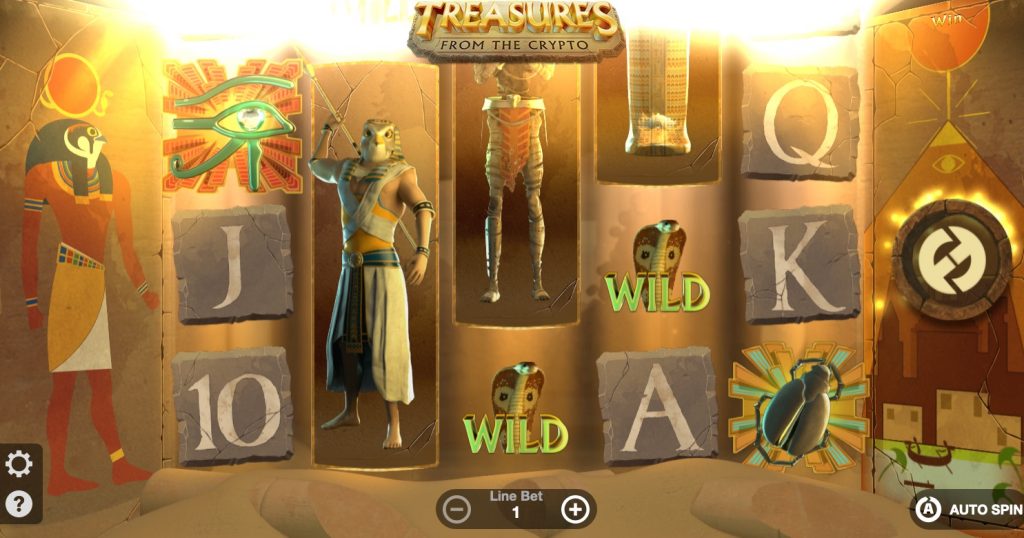 What do the RTPs of Funfair slot machines look like?
As I said, there is no provider that is so transparent. So the nice thing is: there are two statistics about RTPs. One is theoretical, which we publish from all other games and is the mathematically calculated once. And the other is the actual RTP that results from real games and results and can vary accordingly.
In the following the theoretical and actual RTPs of the most popular Funfair slot machines
| | | |
| --- | --- | --- |
| | Theoretical RTP | Actual RTP |
| Decatron | 97.05% | 98.5% |
| Fate of Thrones | 96.55% | 96.22% |
| Treasures from the Crypto | 96.55% | 95.9% |
| Bounty on the High Seas | 96.5% | 95.6% |
| Fun Mountain | 95.52% | N/A |
| Astro Wilds | 96,00 % | 95.2% |
| The Great Cheese Heist | 96,00 % | N/A |
| Cyber Hunter 2080 | 95,00 % | 95.2% |
| Electrobet | 93,00 % | N/A |
Some of the games are still so new that it doesn't make sense to publish real statistics already. From about 10.000 games on the value will be published.
One thing you can definitely say about Funfair Slot RTPs: They are ok but not more. Some are even well below the industry average which is rather disappointing. After all, the aim is to run such a casino at 100% in the block chain, which means that there are no costs for support. Such a casino is at least extremely profitable in theory and this should also be reflected in the RTPs.