There is little doubt in anyoneThis is where The Wild Chase is situated and there is plenty of action to be had on the streets.
Refreshing Twist on Jaded Theme
Sometimes the theme of the good life can become a bit boring over time. Despite the fact, some game developers still manage to do it just right when designing games featuring this theme.In other instances, however, they come up with games which are just tasteless and boring.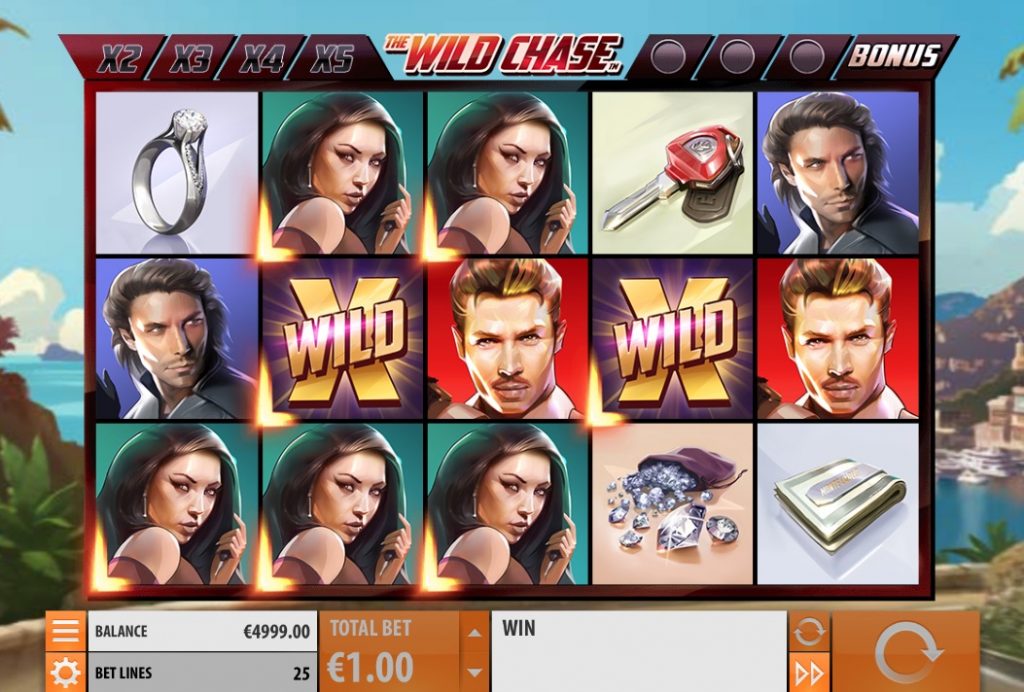 Thankfully, the folks at Quickspin managed to do a good job when it came to the development of The Wild Chase. There are parts of it where there are glamorous people while other parts are a bit grittier. Think of it like an Ocean's 11 theme, you get the good life while still living in the Fastlane of a crew of thieves..

Interesting Bonus Games
The game, featuring 25 paylines, features sticky wins, which means there will be a free re-spin every time you connect a winning line, building up your winnings.
This is relatively new when it comes to this type of game and is frankly refreshing.
Wilds are also very important, as these will multiply all your wins.
You can expect to win big primarily during bonus round and when you trigger free spins. You are nearly guaranteed to get a win and a subsequent re-spin when you are given 10 free spins. There is no scenario in which you donThe odds are good of you getting at least x30 your bet back in winnings, but it does become tough to reach more than x50 your bet.
There are diamonds hidden in the rough however with this game, so the potential to win big is always lurking in the background.
Latest update on: 12. December, 2020