Short for Japan Technicals Games, JTG is a relatively new games studio established in 2020. At the moment, the developer has only released a small number of video slots. However, in such a short time, their games have managed to impress everyone with their graphics and gameplay that can rival even video games.
Battle Dwarf and Hawaiian Dream are the studio's two most popular titles. Released in 2020, both games are impressive from a graphical standpoint and the number of special features. What separates them from the rest is the fact that they follow the old-school 3×3 reel model. However, don't let that fool you – that's the only part of JTG slots that may seem outdated.
The gameplay certainly isn't. Brimming with special features including bonus rounds and lucrative free spins, JTG's slots may look classic, but they're anything but.
By the way, the most reliable casino where you can play all the top paying JTG Slots is Casumo. You'll also find plenty of promotions and great wagering requirements there. Click here to get started!
List of RTPs
| | |
| --- | --- |
| Hawaiian Dream | 97,00 % |
| Hawaiian Dream Xmas | 97,00 % |
| Dreams of Gold Delight | 96,56 % |
| Dreams of Gold | 96,41 % |
| Battle Dwarf | 96,00 % |
| Oiran Dream | N/A |
Analysis of RTPs
Save for one (Oiran Dream, no RTP listed), all other JTG slots have a RTP over 96%. It's clear that the Japanese developer aims to create lucrative games with many of its slots well over 96% in terms of Return to Player percentage.
Of course, the high RTP isn't their only trick. All JTG games are packed with special features that can bring you solid sums of cash. Battle Dwarf, for example, even comes with a video-game-like fight where you fight a scary-looking dragon.
They may have 3 reels and fool the untrained eye, but make no mistake – JTG's video slots are impressive from numerous other angles.
Where to play the highest paying JTG Slots?
There are two casinos with all the highest paying JTG Slots in their portfolio: Casumo and VideoSlots. Both of them are great options. We favor VideoSlots a bit for some reasons. Click here to play all the highest RTP JTG Slots at this superior casino!
| Values | Casumo | VideoSlots Casino |
| --- | --- | --- |
| Hawaiian Dream | ✔ | ✔ |
| Hawaiian Dream Xmas | ✔ | ✔ |
| Dreams of Gold Delight | ✔ | ✔ |
| Dreams of Gold | ✔ | ✔ |
| Battle Dwarf | ✔ | ✔ |
| Oiran Dream | ✔ | ✔ |
Best JTG Slots 2021
Hawaiian Dream – RTP: 97%
Everyone dreams of going to Hawaii and you can do that with JTG's Hawaiian Dream. As the name suggests, it's a slot with a Tiki theme and beautiful sandy beaches in the background.
Get those cocktails lined up on the reels and you'll be in for a nice surprise. Special features such as Hibiscus Rush free spins also offer excellent chances to win big. The game might only have 3 reels and 5 paylines, but its RTP is 97%. This means that your chances to win great prizes may not be a Hawaiian Dream after all.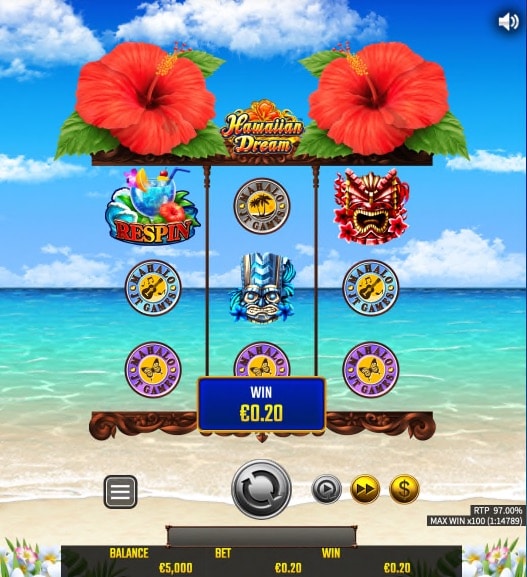 Battle Dwarf – RTP: 96%
Ready to fight a dragon? Help the Battle Dwarf emerge victorious and win a chest of golden coins in JTG's Battle Dwarf online slot. One of the biggest slots in JTG's portfolio so far, Battle Dwarf offers explosive action across 5 reels.
It's a game with a RTP of 96% and high variance, but you get a shot to earn a top prize nearly 20,000 times your stake.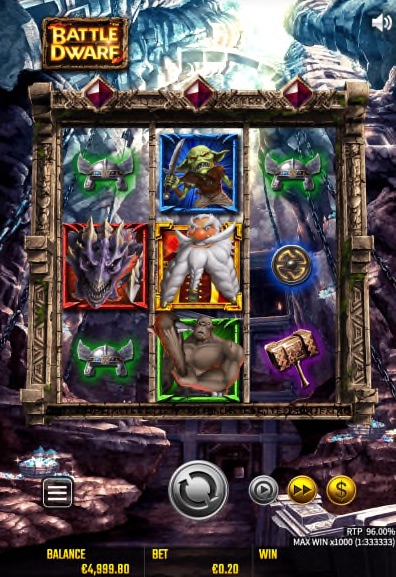 Worst payout slots
With all the slots in JTG's library over the 96% mark, there are only a few we wouldn't recommend wholeheartedly. With a RTP of 96% and 96.41%, Battle Dwarf and Dreams of Gold are living in the shadow of other JTG slots such as Hawaiian Dream and Hawaiian Dream Xmas (both 97%).
Due to the lower RTP, we'd suggest you go with the other releases in JTG's library.
FAQs
Where is JTG from?
JTG is a Japanese game studio.
What Are the JTG Slots with the Highest RTP?
Hawaiian Dream and its holiday sequel Hawaiian Dream Xmas are the highest RTP JTG slots at 97%.
Can You Play JTG Slots for Free?
Yes, JTG's slots come with a free play mode.
Are There JTG Tournaments?
Not at the moment, but we're sure the developer will organize tournaments soon.
How Good Are JTG Slots Compared to Other Studios?
JTG's slots have been noted for their video-game-like gameplay. Although the studio is still growing, its few releases so far have been getting positive reviews.
Latest update on: 22. February, 2021