In the world of online gaming, there are less than a dozen companies that can be called true giants. Playtech is one of those who helped build the industry. A leading game studio launched in 1999, Playtech became a synonym for success. The studio's motto is 'Source of Success' and that's not far from the truth. Playtech's games have won multiple awards just like the studio, making it a real juggernaut in iGaming.
Apart from releasing games, the studio likes to dabble in various side-projects under the Playtech umbrella. The latest in a long line of projects is Origins, a development studio releasing products under the Playtech Origins brand.
Although many haven't heard about it, the studio is behind some of Playtech's biggest slot hits. The list includes Egyptian Emeralds and Lucky Emeralds as well.
List of Playtech Origins RTPs
| | |
| --- | --- |
| Kingdoms Rise: Captain's Treasure | 97,00 % |
| Egyptian Emeralds | 96,36 % |
| Age of the Gods: Mighty Midas | 96,34 % |
| Kingdoms Rise: Sands of Fury | 96,26 % |
| Kingdoms Rise: Forbidden Forest | 96,26 % |
| Kingdoms Rise: Reign of Ice | 96,26 % |
| Kingdoms Rise: Guardians of the Abyss | 96,26 % |
| Age of the Gods: Norse – Ways of Thunder | 96,20 % |
| Age of the Gods Medusa & Monsters | 96,09 % |
| Age of The Gods Glorious Griffin | 96,08 % |
| Age of the Gods: Roulette | 95,73 % |
| Lucky Emeralds | 95,71 % |
| Age of the Gods: Apollo Power | 95,48 % |
| Age of the Gods: Ruler of the Seas | 95,38 % |
| Midnight Wilds | 95,00 % |
| Age of the Gods Goddess of Wisdom | 94,94 % |
| Age of the Gods: Rulers of Olympus | 94,06 % |
| Age of the Gods: Ruler of the Sky | 91,04 % |
| Tip Top Totems | N/A |
| Quantum Blackjack | N/A |
| Monkey Mania | N/A |
| Vegas Blackjack | N/A |
| Infinity Dragon | N/A |
| Zhao Cai Jin Bao 2 | N/A |
Analysis of RTPs
A glance at the RTP table shows that Playtech Origins' slots are around the 96% which is the industry standard. Some are a bit lower while others shoot as high as 97%. However, the high RTP isn't the games' only ace in the sleeve.
Many of Playtech Origins' slots have brilliant features such as the clover wilds in all Emeralds games. The Kingdoms Rise series, on the other hand, relies on respins and locked wilds to deliver big wins. In short, all of Playtech Origins slot machines have some kind of feature to get excited about and we love that.
Best Playtech Origins Slots 2020
Kingdoms Rise – RTP: 96.26%
Kingdoms Rise is a series of slots developed by Playtech Origins. It includes several releases, with most sharing features such as respins and wilds as well as tokens you can collect during gameplay.
Each of the slots comes with a different theme. Some, like Captain's Treasure, are based on pirates, while others are based on mythologies and fictional histories. No matter which slot you pick, the Kingdoms Rise series offers unmatched thrills.
Lucky Emeralds – RTP: 95.71%
The shiniest gem in the Emeralds series of slots, Lucky Emeralds dazzles with excellent gameplay and high-paying special features. Clover wilds can rush in on any random spin and give you a prize worth 500 times your stake for 5 of a kind.
These wilds also substitute for other symbols in winning combinations, so it's fair to say they're the game's highlight. With a RTP of 95.71% and medium variance, Lucky Emeralds is one of the best slots in the Playtech Origins library.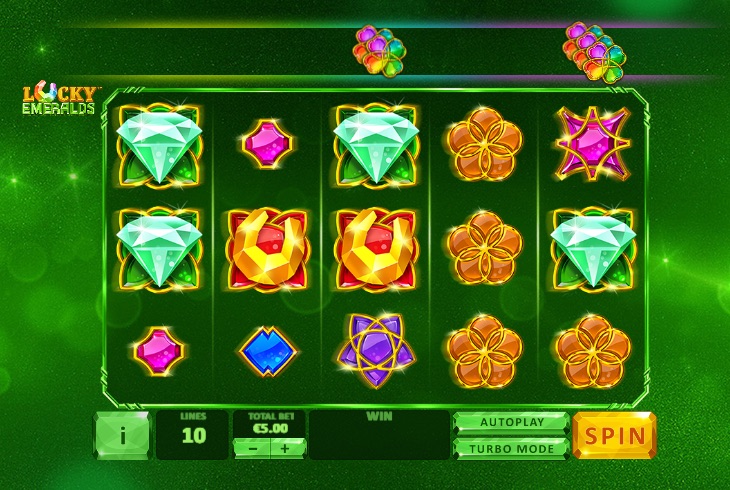 Worst payout slots
Most Playtech Origins slots are around the 96% RTP mark. However, the library also includes games with a lower RTP – in some cases, a RTP lower than 95%.
A few Age of the Gods slots such as Ruler of the Sky, Goddess of Wisdom, and Rulers of Olympus have a pretty low RTP at 91.04%, 94.94%, and 94.06% respectively. Although they're pretty fun, you're better off with titles such as Kingdom's Rise: Captain's Treasure (97%).
FAQs
Where is Playtech Origins From?
Playtech Origins has studios all over the globe including Estonia, Bulgaria, Ukraine, and Gibraltar.
What Are the Playtech Origins Slots with the Highest RTP?
The top of this list is reserved for Kingdoms Rise: Captain's Treasure with a RTP of 97%. The other slots worth a mention are Lucky Emeralds at 96.36% and Age of the Gods: Mighty Midas with a RTP of 96.34%.
Can You Play Playtech Origins Slots for Free?
Yes, the studio's slots have a free play mode which means you can try them before you splash the cash.
Are There Playtech Origins Tournaments?
Currently, there are no Playtech Origins tournaments scheduled. This might change in the future, so keep an eye out for it.
How Good Are Playtech Origins Slots Compared to Other Studios?
Playtech's games are among the most popular in the industry. Series such as Age of the Gods, the Emeralds series, and especially Kingdoms Rise are often included in top 10 video slots lists. Playtech Origins is behind most of these slots, so its library can easily trade blows with the best studios in the business.
What is Return to Player?
As the name implies, the RTP tells us how much of the total winnings are returned to players as winnings. This is the most important statistic when it comes to slot games and is often overlooked. For example, if a game has an RTP of 98%, it does not mean that every $1 returned to player will return $0.98 to the player. Instead, the game will either pay the player back a little bit, a lot, or nothing. The game indicates only how much money is expected on average to be returned to players. It does not mean that as it was placed, the player is guaranteed to get exactly $0.98 back. The RTP is just one indicator of the chances of winning. House edge and return to player percentage are other statistics that are critical to keep in mind.
Is RTP Very Important?
Yes, it is one of the most important statistics for a slot game and it is very important for making a good decision on which online slot to play. However, remember that it is an estimation of the return to player over millions of spins and not a guarantee of winnings. The RTP may show a low figure, but that does not mean the slot machine is always going to win after those millions of spins! You should only choose a game with a low RTP if you are sure about winning and would be happy with the payout.
Difference between RTP and Payout Frequency
The RTP is the theoretical average amount of money a game will pay back after it has been played for a certain period of time. It is a useful guide in determining whether a game is worth playing, but it is not an exact science.
Because the value of the bet is not directly proportional to the amount returned to players, the RTP has been designed to represent this effect. This is why slot games have a higher RTP than table games.
In reality, however, RTP is not an indicator of the player experience. For example, a 1 in 500,000 payout on slot machines would not be considered bad by anyone but the player. This would be because the player wouldn't notice the difference, and the experience would not be affected by it.
Payouts typically occur regularly so it isn't that important for games to have a high RTP. But some games do benefit from it as a lure, which explains why.
Latest update on: 18. February, 2021